HudsonRiverfront.com - Property Photos
MLS #48969 - Hagedorn Dock property in New Baltimore, NY
Price: $184,000
Listing Agent: Louise Warner
E-Mail: info@hudsonriverfront.com


Hagedorn Dock - New Baltimore, NY
Listing Info
Detailed Property Info
Map & Overhead Photos

CLICK HERE to go back to our Home Page


Aerial view of the Hudson River with Hagedorn Dock location marked.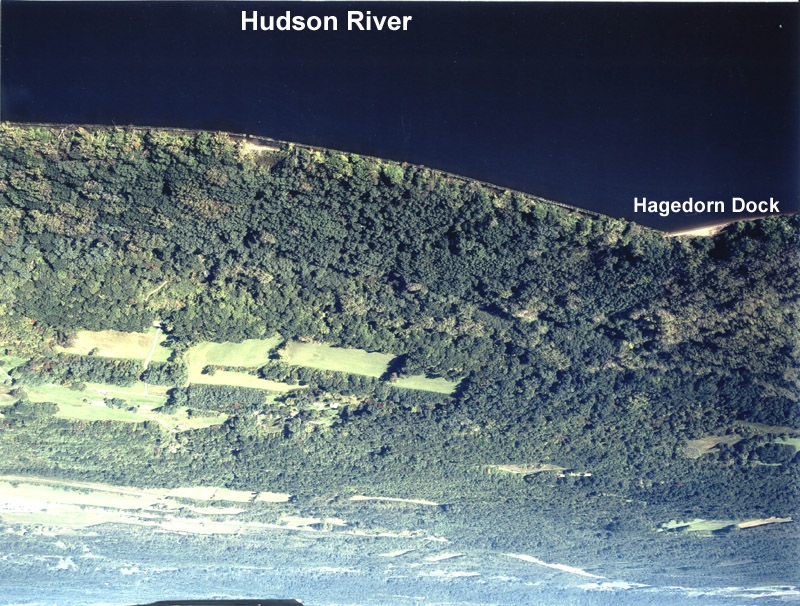 MLS #
43048
Listing Price:
$184,000
Address:
City / State / Zip
River Rd
New Baltimore, NY 12124
County:
Greene
| | |
| --- | --- |
| --- | --- |
| Lot Size: | 2.264 acres |
| School District: | Coxsackie-Athens |
| --- | --- |
| | |
| --- | --- |
| Contingencies? | No |
| Deed Restrictions? | No |
| Topography: | Sloping |
| Percent Wooded: | 90 % |
| Percent Cleared: | 10 % |
| Survey? | No |
| Road Frontage: | 462' |
| BOHA | No |
| Buildings: | No |
| Land Description: | Sloping |
| Drive: | No |
| HOA | No |
| | |
| --- | --- |
| School Taxes: | $134.00 |
| Town Taxes: | $1,454.00 |
| Tax Exempt? | No |
| Deed Restrictions? | No |
| Water: | None |
| Sewer: | None |
| Home Owners Association? | No |
| Home Owners Association Fee: | No |
| --- | --- |
Zoning:
Residential / Agricultural
Waterfornt:
Yes
Views:
Hudson River
Mountain

---

---

Secluded Location?
Yes
Paved Street?
Yes
Wetlands?
Yes
Agricultural District?
No
Property Surveyed?
No
Other Buildings on Property:
No
In close proximity to the New Baltimore property is the 1.9 acre parcel referred to as Hagedorn Dock. Hagedorn Dock is located about one-third of a mile north of the larger New Baltimore Property. The parcel is directly on the Hudson River, again with beautiful views of the river and Columbia County. Access to the property is through a right of way extending1,800 feet from the eastern side of County Route 61. The land is generally level, and consists of 1.125 acres of dry upland and 0.76 acres under the Hudson River having an underwater grant. Having 462' of river frontage.

The Hagedorn Dock property consists of lowlands at the western shore line of the river and lands underwater extending east out into the Hudson. While there are remnants of the former Hagedorn dock and ice house, the parcel is unimproved and otherwise undeveloped.

The New Baltimore and Hagedorn properties are located within the town of New Baltimore and are subject to zoning. Both properties are designated RA, Rural Residential/Agricultural under town of New Baltimore zoning.

Development of the large, picturesque New Baltimore for estate type housing is a very real potential under the current land use designation. The minimum two-acre
Lot size would be ideal for executive housing and the setbacks from water bodies (the river), the road and the property lines as well as the sitting of wells and individual waste water disposal systems could be easily accommodated on this large site. With such close proximity to Albany, the New Baltimore property could have considerable value.

Given the size and location of the Hagedorn dock property on the rivers bank, residential use is prevented however, re-establishment of a dock at the property is not precluded, since the parcel includes an underwater grant.

Preservation of the open space, scenic views and river ecology of both New Baltimore and Hagedorn Dock parcels is consistent with the Hudson River Estuary Action Plan, Coastal Zone Management, and the Rivers shorelines designation as a Scenic Area of Statewide significance. The current zoning also allows designation as a Recreational Area by special permit.


Aerial Photo #2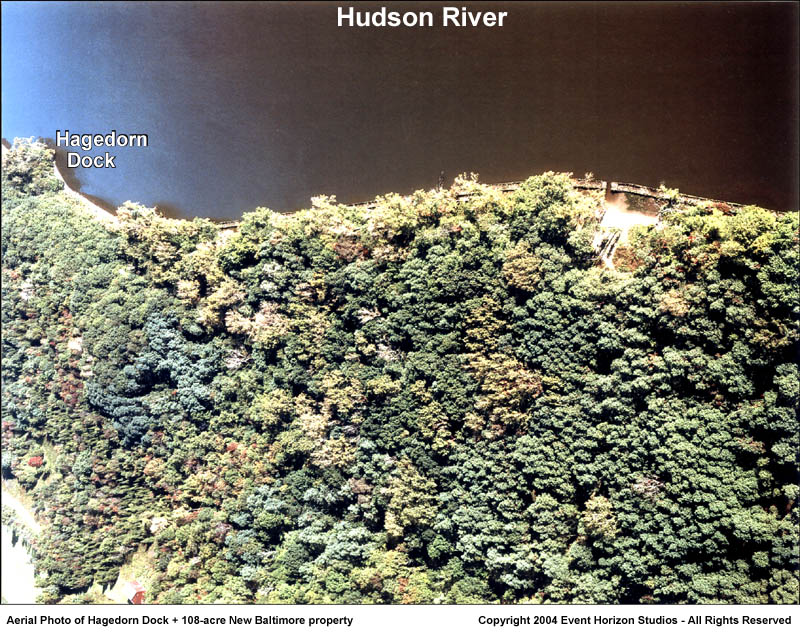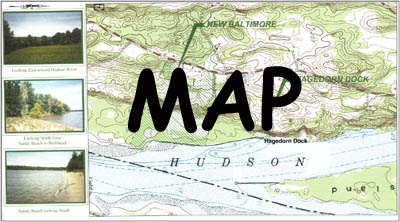 Click to view a map of property.
---


CLICK HERE to go back to the top of this page
CLICK HERE to go back to our Home Page
For more info about any of these properties,
contact Louise Warner at Louise Warner Realty
CLICK HERE to contact Louise.
This web site created and maintained by Event Horizon Studios
Unless otherwise noted, everything on this website is:
Copyright © 2002-2012 Event Horizon Studios, all rights reserved.